We are Wellington's only official Angelina Ballerina Academy partner studio
Wellington Dance & Performing Arts is an Angelina Ballerina Academy partner studio!  Angelina Ballerina classes are taught through an international network of approved dance studios.
Our Angelina Ballerina ballet class is a developmentally appropriate introduction to ballet for ages 3- 4 1/2 years.  Your child will be encouraged to listen, learn with friends and build their skills each week to create a strong foundation for later ballet or arts classes.  Classes run for 30 minutes each week.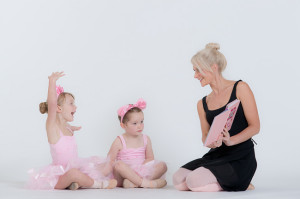 The classes are based on the concept of pretend play and use the Angelina stories and creative movement to teach ballet terminology and steps.
In our Angelina Ballerina classes, your child will receive a quality dance education in a caring and fun environment.  The Angelina Ballerina Academy curriculum is designed by internationally renowned master teacher and child development expert Beverly Spell, who regularly presents at international dance teaching summits including Dance Teacher Summit and DanceLife.
Enrol today and your little star with big dreams will develop the love and skills of dance that will last for a lifetime.