Wellington Dance was created by Paula Hunt MNZM and we aim to continue her legacy of sparking the joy of dance in every dancer.
Emma Sutherland – Studio Director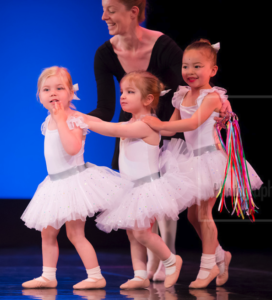 Emma and the Wellington Dance team work to offer convenient class times, a family-friendly studio and appropriate classes for the needs of each age and stage.
Emma has completed the Royal Academy of Dance Certificate in Ballet Teaching Studies. This qualification allows her to be a Registered Teacher of the Royal Academy of Dance. The course includes studying child development, fundamentals of ballet technique, functional anatomy and how to create safe dance environments, plus a year of practical teaching assessment. She also has a BCom (Hons) in Marketing & Finance from the University of Otago.
Alison Pond – Ballet Director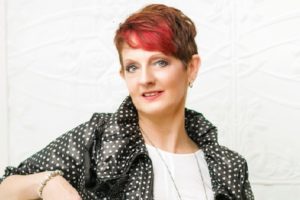 Alison holds top qualifications including the Royal Academy of Dance Advanced Teaching Diploma and is also an examiner and tutor for the Royal Academy of Dance. Miss Pond is a Registered Teacher of the RAD and an NZAMD Teaching member. Miss Pond teaches Grades and Vocational Ballet plus our Ballet Extension classes, and mentors and guides our ballet students through RAD exams.
Suzanne Denton – Community & Competition Director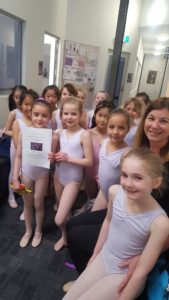 Suzanne has over 30 years dance teaching experience and owned a very successful studio in Porirua for many years (Suzanne Denton Dance Academy, SDDANCE). She was selected as an examiner for the New Zealand Association of Modern Dance (NZAMD) and travelled throughout New Zealand examining and also adjudicating dance competitions. Many of Miss Suzanne's students have gone on to professional and teaching careers in dance.
Genevieve Zerf – Ballet Teacher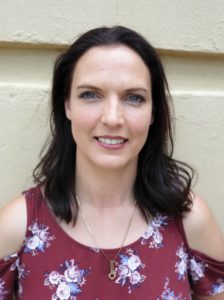 Genevieve studied ballet at the University of Cape Town ballet school under Gillian Moore, Diane Cheeseman and Kim Day. Following this she attended Pro-Arte Performing Arts School and trained in both RAD and Cecchetti ballet with Celeste Fair and Joy Cooper, taking her final associates and teaching exams under Joy Cooper.
Genevieve is a qualified Cecchetti ballet teacher, with 8 years dance teaching experience in both ballet and jazz for children and adults. She taught children from age 18 months right through to adults at her own studio in Pretoria and loves working with and teaching children. She is a member of DASA (the South African equivalent of the NZAMD), a qualified Jazz Ed teacher and a certified Pilates instructor. Her studio was awarded DASA Gold Status in 2015 for excellence in dance teaching.
Genevieve is currently studying towards her Royal Academy of Dance Certificate in Ballet Teaching Studies and has taught at WDA since 2016. She has also a Diploma in Performing Arts (Musical Theatre) and has performed professionally as a commercial dancer and in children's theatre.
Anita Hutchins – Ballet & Contemporary Teacher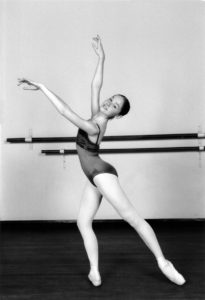 For the past 11 years Anita has been teaching at Wellington Dance Academy helping students achieve their dancing dreams. She teaches open classes, RAD ballet, NZAMD contemporary and coaches students privately.
Wellington born Anita had an international dance career in both ballet and contemporary dance. She has performed in over 15 countries. Her formal dance training was at the Royal Ballet School in London, where she graduated at top female student. Prior to this she trained in the RAD syllabus in Wellington and was awarded the RAD scholarship to help assist her training in London.
Whilst at the Royal Ballet School she performed with the Royal Ballet and worked with the RAD, dancing on its Solo Seal video. At the Margot Fonteyn Memorial she danced Fonteyn's first solo. In 2000 Anita won a Silver Medal at the Adeline Genée Awards. Following this competition she was offered a contract with The Royal Ballet in London.
Anita has been a member of the Bayerisches Staatsballett Munchen in Germany, Netherlands Dans Theater II in Holland, The Royal New Zealand Ballet and Phoenix Dance Theatre in Leeds UK. Anita has also been involved in numerous independent contemporary projects based in New Zealand – such as Michael Parmenter's national tour in 2005 with his Commotion Company. In 2006 she was the winner of the NZ TV show So You Think You Can Dance.
Since returning to Wellington Anita graduated from Victoria University with a BA majoring in Philosophy and has been constantly involved in teaching, choreographing and adjudicating dance. Most notably, in 2007 Anita was a judge at the Alaina Haines Awards, and had been both a ballet and contemporary judge for the annual NZAMD Awards. In 2013 Anita produced the dance theatre show Ella & Will.
Anita is currently active as a contemporary dancer in Wellington.
Sophie Ryan – Ballet & Conditioning Teacher, Dance-Specific Physiotherapist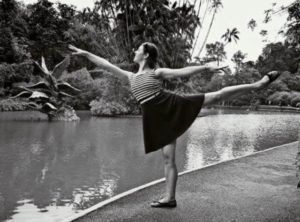 BHSc (Phty), NZRP, Cred. MDT, Nat. Dip. Dance, Pilates Instructor, Certified PBT
Sophie Ryan is a dance-specific physiotherapist and Pilates instructor, with a strong interest in safe dance practice. A graduate of the New Zealand School of Dance, she performed professionally with Black Grace Dance Company amongst others. After injury she retrained as a physiotherapist, and also completed an apprenticeship with, and worked at Dance Pilates / Movitae in Auckland over four years. She taught advanced open classical technique, pointe and dance conditioning at Auckland Academy of Dance for eight years. Sophie moved to Wellington in early 2016. She is on the faculty of NZSD as a Dance Conditioning tutor, and she is a physiotherapist at a dance-specific clinic in central Wellington (Te Aro Physiotherapy). She completed her Progressing Ballet Technique training in Australia in 2017.
Dance-Specific Physiotherapy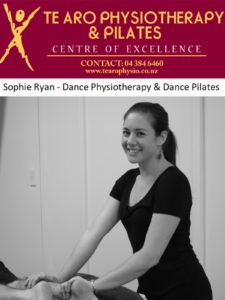 WDA's preferred dance physiotherapy provider is Sophie Ryan – a graduate of the New Zealand School of Dance and ex-professional dancer, and a fully qualified physiotherapist. Sophie completed her Pilates training with Dance Pilates in Auckland, the creators of Movitae. She is currently a physiotherapist at Te Aro Physiotherapy, is on the faculty of the New Zealand School of Dance as a dance conditioning tutor as well as the Progressing Ballet Technique tutor at Wellington Dance Academy.
Georgia Allen – Ballet & Jazz Teacher
Georgia started dancing when she was three years old and has sat numerous major exams from the RAD and NZAMD syllabus. Georgia received the NZAMD Licentiate in Dance Award in 2011 having completed Solo Diplomas in Ballet, Jazz and Contemporary.
Georgia has also been heavily involved in competitions and shows such as the New Plymouth Operatic production of 42nd Street . Georgia began teaching at Wellington Dance in 2011 while completing a Bachelor of Commerce at Victoria University and is currently undertaking the Royal Academy of Dance London distance-learning Certificate in Ballet Teaching Studies.
Emily Perkins – Jazz, Lyrical, Ballet & Preschool Dance Teacher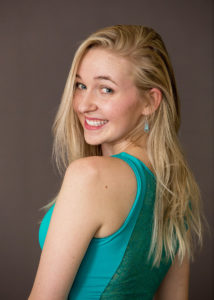 Emily Perkins is from Florida and taught ballet, jazz contemporary, leaps & turns, stretch and conditioning classes for seven years in Florida and Ohio. She also choreographed solo and group competition pieces, winning several choreography awards. Since moving to Wellington in 2017, she has taught jazz, lyrical and preschool classes at Wellington Dance as well as working with our Project Debut junior extension teams and teaching her own EP Dance adult ballet and 'heels' classes. Emily has quickly become a valued member of our teaching team and will be working with Abbie via Skype/email to ensure smooth transition for our jazz classes.
Hannah Dellow – Jazz & Lyrical Teacher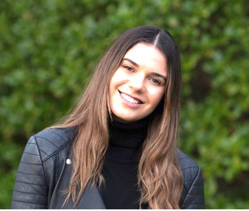 Hannah Dellow taught jazz classes and competition work at Wellington Dance while completing her degree in Applied Arts majoring in Commercial Dance. Since returning to Wellington from London Hannah has launched Opium Entertainment, a platform for Wellington's professional commercial dancers, who will present a new work as part of Fringe Festival 2019. Hannah's coaching will focus on finding your own style to ensure your strengths are noticed in each performance.
Demi Tiller – Ballet & Jazz Teacher
Miss Demi has been dancing since the age of three and has studied Ballet, Contemporary and Jazz.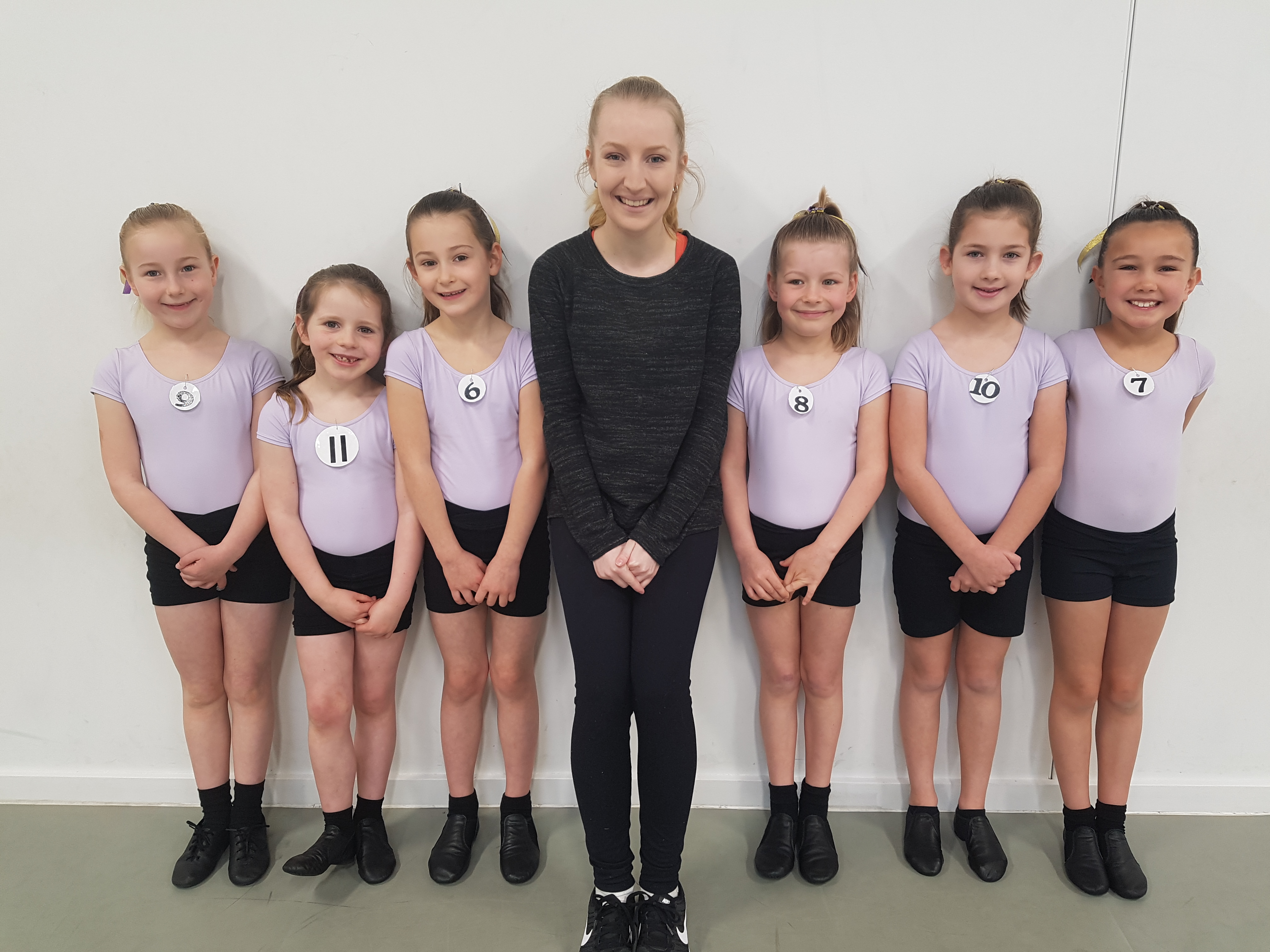 Demi has completed her Advanced 1 Exams in both Cecchetti and RAD. Demi is a former student of Wellington Dance and Performing Arts Academy and started teaching under the mentorship of RAD examiner Helen Calman in 2015 and has taught at WDA since then whilst completing her law degree at Victoria University.
Cherry Shiu – Hip Hop Teacher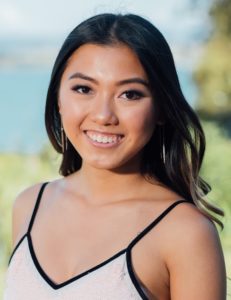 Cherry trained in Ballet, Rhythmic Gymnastics, Jazz, Contemporary before taking up Hip-Hop as a teenager. She was given the opportunity to dance in the renowned Auckland group "The Royal Family Dance Crew" in 2017, which made her realise that dancing is a passion she wants to share with others.
Ella Driene – Dance Acrobatics Teacher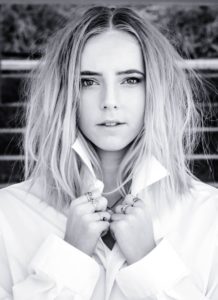 Ella taught dance acrobatics, contemporary, jazz and other forms of since 2014 at New South Wales studios, before coming to Wellington to pursue a degree in Contemporary Dance. She is new to Wellington Dance in 2019, and we look forward to having her on the team for Dance Acrobatics classes and workshops.
Nikita Bublitz – Ballet, Jazz & Tap Teacher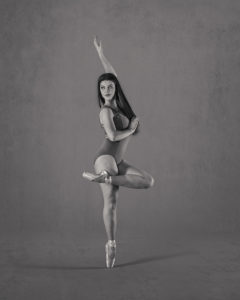 Nikita started dancing at the age of 4 and hasn't stopped since. She has graduated with a Degree in Performing arts (Dance) at Te Auaha NZ Institute of Creativity.
Nikita started with Ballet classes before adding other styles into her repertoire, including Jazz, Contemporary and Tap. Achieving R.A.D Ballet from Grade 1 to Intermediate and completing all grades in NZAMD Jazz, Tap and Contemporary. Nikita has always enjoyed working with younger children and has taught tap, ballet, jazz at several Wellington studios over the last four years.
In April of 2017 she took up the opportunity to travel to America for 2 weeks to take classes and workshops in Los Angeles and also perform on the Disneyland stage. Nikita hopes to travel the world dancing, performing and inspiring younger upcoming dancers.
Claudia Holmstead-Morris – Musical Theatre Teacher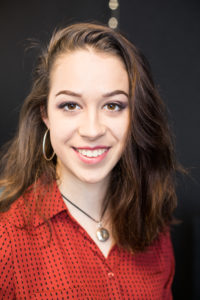 Claudia studied ballet, tap, jazz and hip hop for many years, completing her NZAMD Advanced Ballet, Intermediate Original Tap and Intermediate Jazz all with Distinction. Throughout schooling she has performed in plays including Revenge of the Amazons (2014) as Puck, The Crucible (2015) as Betty and The Government Inspector (2016) as The Postmaster, as well as headlining for solo and band music gigs around Wellington, performing original and cover work and competing in the 2016 Smokefree Rockquest Regional Finals with her band 'Vertigo' which she was lead singer and composer. She performed in Little Shop of Horrors (2017) as part of the ensemble and as a dancer and last year played the role of "Grandma" in Te Auaha's The Addams Family Musical. Last year she completed her Diploma in Performing Arts and is this year studying to complete her Bachelor in Performing Arts (Musical Theatre) at Te Auaha Institute of Creativity.

Clinton Zerf – Musical Theatre Teacher
Clinton has a varied background that blends 16 years of Musical Theatre and Corporate Events Music Direction with experience in Broadcasting, Sound editing and training as a Composer, Conductor and Arranger. He has a Bachelor's degree in Music and works as a tutor at the Musical Theatre department at Te Auaha. Over the course of his career as Pianist, Vocalist, Répétiteur, Composer, Arranger, Song writer, and Music teacher he has also been involved in the production and recording of numerous albums in various studios and across many genres.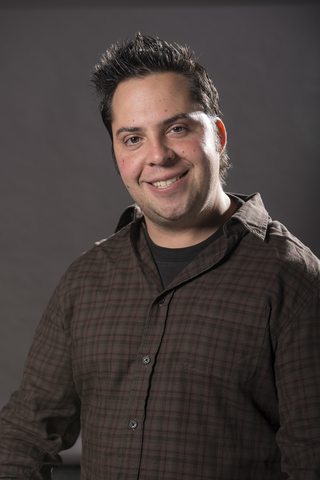 Some of the shows he's been involved in include Destination Beehive 2017, The Boys in the Photograph, Aspects of Love, Starlight Express, Fings ain't wot they used t'be, The Full Monty, We will Rock You, Soweto Story, A Funny Thing Happened on the Way to the Forum, Footloose, Snoopy!, The Buddy Holly Story, Jacques Brel is alive and well and living in Paris, Chicago, Heathers the Musical, Musical of Musicals: the Musical and numerous Pantomimes.
We are currently working on adding a bio for all teachers to this page.